Activate your flower power with the new Pull and Bear's To Bloom Collection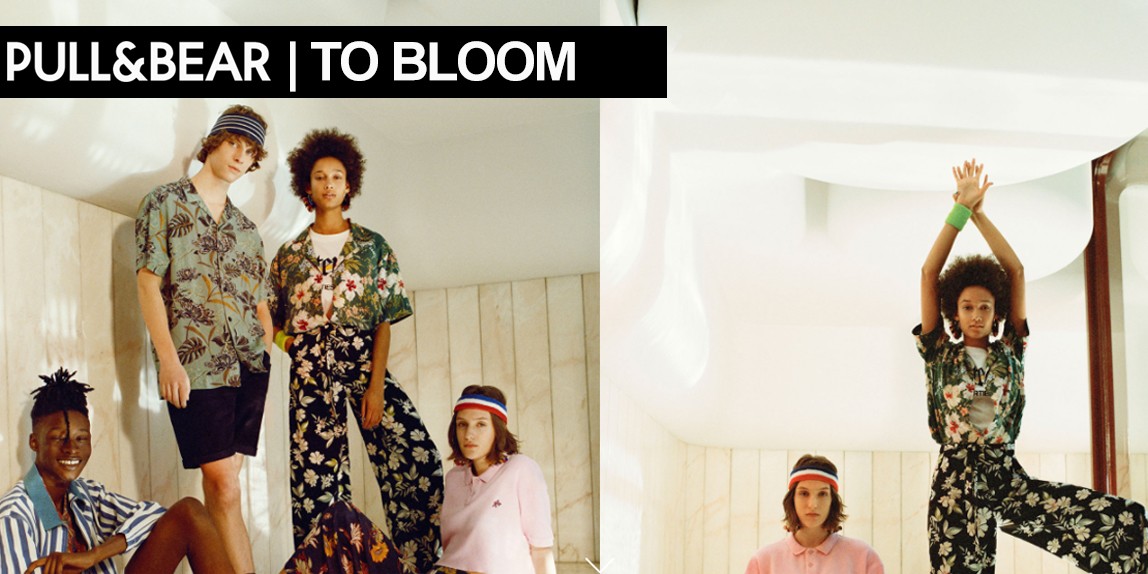 This season, Pull and Bear is offering their take on the floral motif. The new To Bloom Collection comes in pastel colours and vibrant hues, so be ready to embrace your inner lady with floral print dresses, pants, skirts and even accessories. After all, you can never go wrong with florals!
Drape yourself in floral print
Rather than totting up florals here and there, why not go all out? Wear this short sleeve midi dress with a crossover neckline and an all-over floral print for a simple girls night out. The eye catchy, intense and profound printed dress, is all in all a stylish pick!
Flirt with variations
Floral prints can come in different tones, textures, and sometimes blooming variations like daisies, orchid prints, leaves or even little rose clusters. If you're feeling groovy that particular day, then you should try branching out to a different flower group like this Tropical flower Print Shirt! It's playful and cute!
Try on a bold shorts
Try switching it up a little, from flower print dresses and skirts to a bold print pants. You can always try different styles of clothing, like this flared shorts with floral prints. Pair this floral pant with a simple white tee or a neutral tone blouse to keep the look simple and cohesive.
Wear it with textures
Match your florals with exciting new textures by playing it around with different types of clothings for different looks and feels. You can start by trying to match your floral top with the stretch denim skirt. Made from stretch fabric with a high waist and raw hem, this denim texture will give you a fresh and youthful look.
we got you covered
Add a splash of floral to your phone. The transparent phone case with a jungle-inspired leaf print has a subtle pop, but it'll add a good amount of color, pattern and fun to your day!
Florals are all about having fun and embracing the joy and romance of spring. So get creative and find new ways to wear the traditional pattern, by either bringing on some bright new colors, pairing it against unexpected textures, or using it in creative accessories.
Check out the new To Bloom Collection by Pull and Bear HERE