Color Your Saturdaze with Urban Decay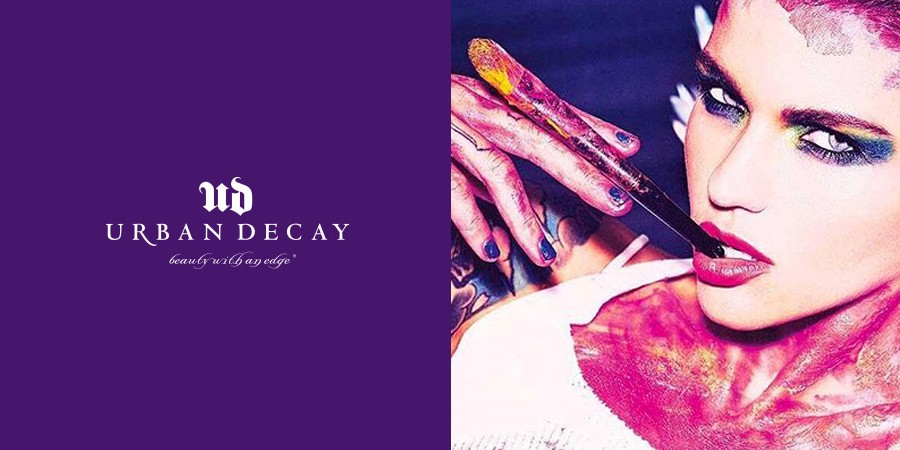 Smoky eyes are the obvious go-to-party-eye-makeup look. Dark tones has the power to intensify a look, being able to magically transform a girl-next-door into a stylish diva in a pinch.
Now do you remember when you first got your hands on a black eyeshadow? Wore it very heavily to an occasion that made you look like a homeless person with awful black eyes? Needless to say, we have all been through it.
Blending is always the key to a perfect look. To carry the classic smoky eye, try switching up the color schemes with the help of Urban Decay NAKED HEAT Eyeshadow Palette (RM230.00)
We personally love the combination of Dirty Talk shade (metallic burnt red), Scorched shade (metallic deep red with gold micro shimmer) and Ember shade (deep metallic copper-burgundy) as it gives any girl an edgy look. When trying to create an edgy smoky eye look, make sure to apply some primer onto your eyelids first. Then, use a brush to apply just a touch of Dirty Talk and Scorched over the top of the crease to create an intensified look. Later, pat a thick layer of Ember onto your lid, trying to keep it out of the crease. Add a glitter pigment if you have one to amp up the effect.
Want to spice it up a little more? Add a touch of color to your look, you can do this by applying a colored pencil eyeliner. Strong colors like purple, green, gold and metallic are a huge bang-on trend and brings out most eye colors beautifully.
Use the Urban Decay 24/7 Glide-On Eye Pencil (RM85.00) to intensify the glam-rock effect. Simply apply the eyeliner by starting in the middle of your eye. Draw the eyeliner outwards and later draw in the other half of the line until you have got one smooth line that wings outward in a slight cat eye.
What's next? Shall we look at lipsticks? Great! Let's turn up the heat with the Urban Decay VICE LIPSTICK Naked Heat Capsule Collection (RM75.00) You can never go wrong with a bold lipstick color as it is a classic color that you can use to vamp up your look.
It's always on our dressing tables and in our make-up bags, yes the red lipstick is one prominent beauty staple that will never go away. A pop of color is necessary, it helps disguise tiredness and a possible hangover. So give the Urban Decay VICE LIPSTICK a go as this product is highly pigmented, applies easily, hydrates your lips and leaving them soft and supple.
OK, let's finish this look off with a Setting Translucent Powder.
Urban Decay Naked Skin The Illuminizer Translucent Pressed Beauty Powder (RM 150.00) creates a sophisticated glow and diffuse light to blur flaws for a soft-focus effect. This is an essential part of any makeup routine as it stops you from looking greasy! So seal your look up with Urban Decay Naked Skin The Illuminizer Translucent Pressed Beauty Powder.
Now with a completed look you can be that stand-out girl that danced all night and not having to worry about her makeup being boring or an understatement!
Check out these items at https://www.urbandecay.com.my/featured/whats-new and in store at Urban Decay C27, Concourse Floor, Suria KLCC