Curl It Up with The Philips StyleCare Prestige Auto Curler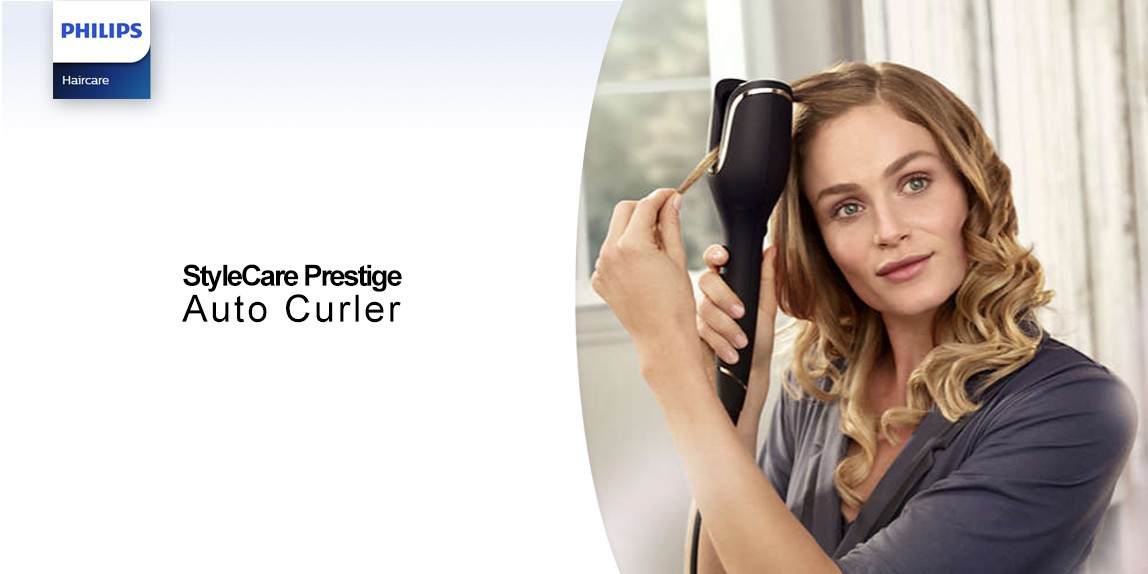 The Philips StyleCare Prestige Auto Curler is by far one of the most distinctive new curling tool in the market! The new styling curler is simply fabulous! The curler has a smart curling system that indicates when the curling process has completed, the curler takes in two times more hair in one go and there are smart curl guards to protect the texture of your hair! Perfect, now you can achieve most of your wavy, curly, beach like hair styles with this dapper tool without fuss!
Style your Curls with the Smart Curling System
The Philips StyleCare Prestige Auto Curler is user friendly, so don't be afraid of giving it a go. To achieve the ultimate curling experience with this gem, make sure to section your hair equally so that the curls are consistent throughout your hair. Then insert the sectioned hair into the curling chamber and hold the chamber upright. Hold on to the curling button so that the curling process can take place and work its magic!
Your hair will slowly wrap around the curling barrel as the curling process is taking place. As soon as you hear a 'beep', release your hair. And there you have it! Perfectly styled curls without having to head to the hair salon. Just incase if you are running late to an event, you can longer the barrel with 113% more curling surface to insert twice the hair for easy and fast.
Caring Heat Setting for your Lovely Curls
Philips just doesn't stop there! To protect your hair from damage or stripping its natural gloss, Philips has designed the Philips StyleCare Prestige Auto Curler with protective keratin-ceramic coating, also the curl attachment is made of ionic technology that zaps static, conditions, smooths and increases shine.
The Philips StyleCare Prestige Auto Curler has 3 temperature settings (170°C - 190°C- 210°C) and 3 timer settings (12sec - 10sec - 8sec). These settings are intended to help you achieve better results from loose to tight curls on different hair types.
Head to your nearest Philips outlet, Philips retail partners or distributors to make a purchase of your very own Philips StyleCare Prestige Auto Curler priced at RM629.