Enjoy the Sweetness of Fall with The Body Shop Vanilla Pumpkin Collection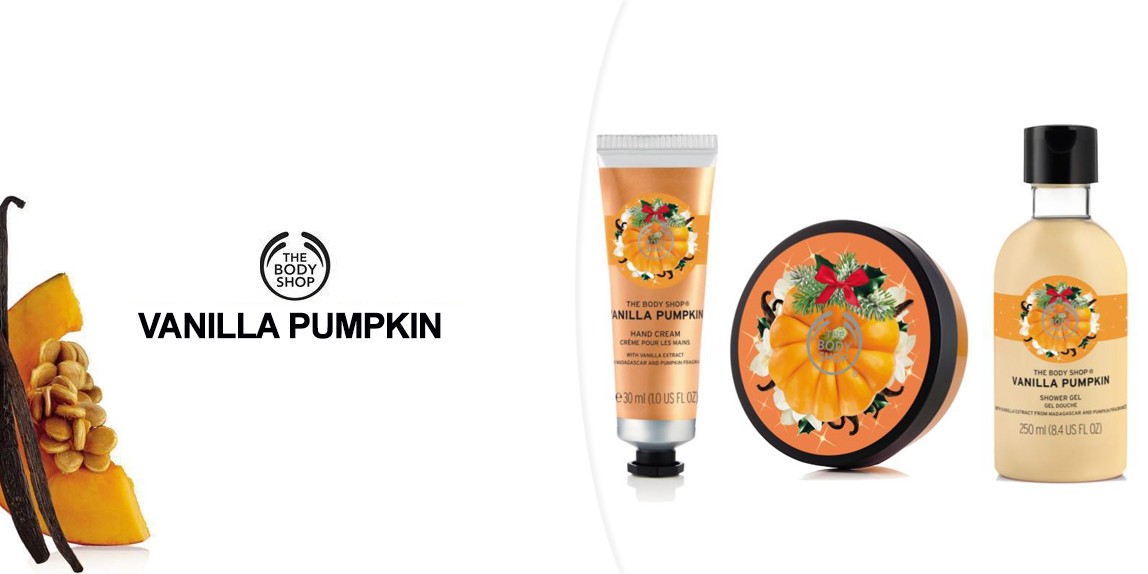 Your skin constantly needs to be hydrated, and what better way to nourish your skin then a nutrient dense cream that is made of natural sources. Yes you have guess it right, first up Vanilla Pumpkin Body Butter!
The Vanilla Pumpkin Body Butter has a delightful blend of autumnal scents like freshly baked Halloween goodies. It's the perfect kind of Body Butter you would need to give your body an all-day moisturize that it needs. Try it ladies, for supple and smooth skin!
What's next? Well the hands of course! The most used part of the body, it often gets neglected. Remember, nobody likes ghoulishly dry and damaged hands! So look after them by applying the Vanilla Pumpkin Hand Cream.
Enjoy one of the biggest perks when using this hand cream and that is of course the sweet and creamy fragrance. The Vanilla Pumpkin Hand Cream is scented with quintessential pumpkin essence, vanilla from Madagascar and hints of tonka bean, hazelnut and maple syrup. Try it and you will love it!
Oh ladies we know how overwhelming it can be when standing in the beauty aisle section at the drugstore store. There are so many options to pick from when it comes to body soaps! Let us give you a tip, check out the Vanilla Pumpkin Shower Gel if you are in the mood to smell like delicious vanilla and yummy pumpkin this season.
The Vanilla Pumpkin Shower Gel is made to cleanse and improve the condition of your skin over time with vitamins and other nutrients that are beneficial to your skin.
Time to blend in with fall and shake up your skincare routine with these appetising Vanilla Pumpkin concoctions! Like it? Purchase it! Check them out at your nearest Body Shop outlet today.