Time To Spice Things Up with McDonald's Spicy Korean Burger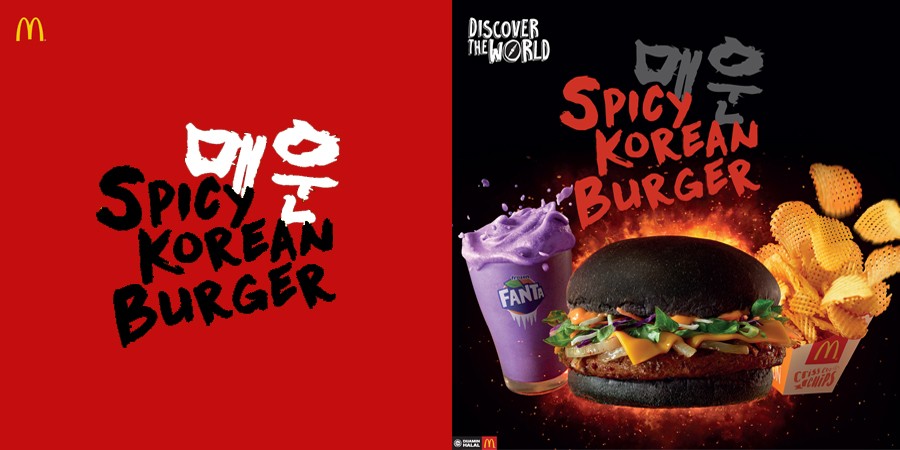 For the first time, McDonald's Malaysia used charcoal buns instead of their classic sesame-sprinkled buns. Sandwiched in between is a thick slice of kimchi marinated beef patty covered generously with spicy Korean sauce, and topped with cheese and vegetables. At first glance, the Spicy Korean Burger looked messy, sloppy, and huge - exactly how we love our burgers.
And safe to say, the burger was every bit as tasty and juicy as it looked, although, we would have preferred stronger kimchi flavours in the patty. Also, McD wasn't kidding when they said their Korean burger would be spicy! So be warned and keep that cup of Frozen Fanta nearby :)
The meal came with a side of criss cut chips and they tasted crispy on the outside and thick and flavourful inside. We loved it!
McDonald's Malaysia recently announced that the Spicy Korean Burger is temporarily out of stock due to overwhelming demand... but don't worry, the Spicy Korean Burger will be back in full force on 10th of August!
PS: The Spicy Korean Burger is a limited edition burger so grab it before it's too late!