COLLECTION
/
Hari Raya Aidilfitri
SMO Bookstores World Cup Raya Special Offer
FruitiKing Raya Combo Pack Promotion
Majlis Jamuan Rakyat Aidilfitri Pulau Pinang 2018
Parkson My Best Raya Moment Contest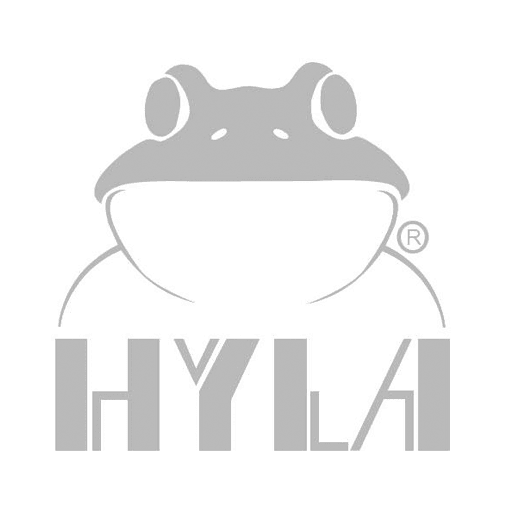 The HYLA Raya Grand Giveaway
Finss Boutique Swim Centre
/
Little Hera's sequences of play, is helping her to swim. By observing brave little 3 years old Hera's sequences of play, shes able to demonstrate a qualitatively new kind of psychological function occurs at her age, known as the Pre-operational Stage. During the Pre-operational Stage of cognitive development, we notice that she do not yet understand concrete logic and cannot mentally manipulate information. But her increase in playing and pretending takes place in this stage and she is able to form stable concepts as well as magical beliefs during her class. Such play is demonstrated by the idea of how an unicorn swim across the river or a crocodile glide through the water. The symbolic/related function substage is when children are able to understand, represent, remember, and picture/objects in their mind without having the picture/object in front of them. The intuitive thought substage is when children tend to propose the questions of "why?" and "how come?" This stage is when children want to understand and explore everything. We were amazed with little Hera in the pool. Thank you Mommy Annabelle Kong for sharing Lilttle Hera's curiosity. https://www.facebook.com/page.annabellekong/ #finnsbsc #finns #boutique #swim #centre #misschineseinternational2006 #baby #ampang #klcity #babyswimming #toddlerswimming #kidsactivity #aquababies #swimlessonsforbabies #newfriends #swimmingbuddies #kidswim #kidsswimming #swimming #swimmers #babylesson #babyclass #families #malaysia #localscene #localschool #swimminglessons #parenting
The Coffee Bean & Tea Leaf
/
Calling out all Johor-ians! Our doors will be opening at Wetex Parade on the 21st of June and we can't wait to share these opening promos with you! 1. Buy 1 Free 1 PROMO - Earl Grey Tea Latte Beverages* Valid from 21st of June – 5th of July 2018 2. Voucher Giveaway: Get a Sea Salt Caramel Beverage for only RM2!* (Voucher valid till 30th of June 2018 only, limited to 50 vouchers per day) 3. Get a Free Limited Edition India Assam Tea Tin with a minimum spend of RM20!* (Limited to 7 tea tins per day over 5 days) *While stocks last
Ginvera's Exchange Program! Ginvera will be giving away Ginvera World Spa Oil in Body Lotion 80g for FREE! All you have to do is bring along any empty lotion bottle to the selected outlet for an exchange! Date: 23-24 Jun 18, 30 Jun-1 July 18, 7-8 July 18 ( Sat& Sun) Kindly find the participating outlet list & details from the following link: https://bit.ly/2M8D4ep *Limit to one person per bottle. First-come, first-served basis. While stocks last *Terms & Conditions apply #Ginvera #WorldSpa #Exchange #OilinBodyLotion #3Xmoisurizer #EncapsulatedFragrance #EssentialOil
Join us for a Designer Artisan showcase at Intermark Mall where we feature a carefully curated collection of Artisanal labels both locally and globally. Be YOU Be Unique by CONNECT will be showcasing its curation of Designer clutch bags, handcrafted Home and Living collection, organic skin care and unique jewelry. . .. 25th Jun - 1st Jul 2018 (10am - 10pm) Ground floor & 1st floor Intermark Mall . .. #wewomenmarket #connectbywwm #handcrafted #artisan #designer #resinart #perfume #clutchoftheday #naturalstone #motherofpearl #artistic #raw #organic #home #crystals #bulkfoods #handwoven #leather #boho #bohodecor #boholifestyle #bazaarKL #malaysia #wellness #expatkl
Stay in control during your drive with the smooth power delivery of the New Outlander's Multi-select 4WD system. Get your very own New Outlander today with our Game On promo at bit.ly/Game-On-Promo-Outlander
Have you ever felt lost? Feeling stuck in a dead-end job but without a clue as to where you want to go or what you want to do. Deeply uninspired and unable to make a change. Where do I start? How will I know I have found the right profession if/when I find it? What if "it" does not exist? Help! Ask yourself, have you set the goals? Do not know how to start with it? Watch the video below. https://www.facebook.com/JayShettyIW/videos/2046867895627665/ Mega Career Fair created the platform to bridge the gap between employees and potential employers. So, what you waiting for? Click the link below and join us now! Apply NOW ▶ https://mcf2018.eventbrite.com Don't miss out the opportunity to meet your future employer! Hope to see you there
[NEW ARRIVALS] Introducing the NEW Peripera Peri's Mini Mini Fridge (Daldal Factory), a unique DIY fridge with added fridge shelves and vegetable drawer as well as adorable miniature food sets and stickers. Available in Sweet Pink and Sweet Blue. Also, don't forget to check out the 5 NEW spring colors of Airy Ink Velvet when you visit Club Clio stores. #peripera #periperamalaysia #myperipera #clubclio #clubcliomalaysia #myclubclio #daldalfactory #perisminifridge #diy #minifridge #miniature #inkliquidcheek #inkthevelvet #airyinkvelvet #kbeauty
FlowRider 1 Utama added a new photo.
#WorldRefugeeDay | On 25 August 2017, violence broke out in Myanmar's Rakhine state and an estimated 500,000 people (and counting) have crossed the border to Bangladesh, 60% of which are children. The refugees suffer from food scarcity and lack clean drinking water, proper sanitation or shelter, healthcare, clothing and personal safety. World Vision is seeking to raise over RM2.6 million in funds for emergency relief supplies and food aid. Would you join us in helping to ease their suffering? Contributions can be made at bit.ly/WVM_emergencyrelief1
Too much fire on the first batch they were gone within a day. The Supreme Burnt Cheese is back, don't sleep this time! Limited to one piece per customer.
Keep your data safe from unauthorized changes with Avast Ransomware Shield. #AvastAPAC #APACVenture #HotGadgets #JBLRisingStar #JBLMalaysia
New Now | KIDS Sweatshirt: http://1.mng.us/vcJJ30kA7lp #MangoKids #MangoSS18 #Mango
️CAN YOU SPOT BABY TREX!️ Come take a tour of Dinosaur Kingdom & let us know how many baby TREX you can find in this 360 photo. Like this post & leave your answer in the comment section and you will stand a chance to walk away with a STM Goods Malaysia Grace Clutch worth RM89!! Share this contest with your family and friends so they can have a chance to win too! Want to be the first to know about our future contests and giveaways? Just like and follow us on Facebook... ------ ⏰ Contest closes 29 June 2018 11:59pm (GMT +8). 5 lucky winners with the correct answer will be selected by random drawing and announced on 03 July 2018, 3:00 pm (GMT +8). . . T&Cs apply >> https://goo.gl/euy7nT . . Note: only one comment/ entry per user. ------
Girls' Graphic Tees by Pebbles - RM17.90 each. Available sizes Ages 3/4, 5/6, 7/8, & 9/10. Visit our stores to buy. #girlstee #girlswear #girlsstyle #girlsfashion #fashionforgirls #styleforgirls
For sale Chalcosoma Atlas Heyboh ( Male ) Kindly plz pm us for price
For sale D.Bucephalus ( Indonesia ) ( Male ) Kindly plz pm us if interested
For those who have signed-up, SEE YOU TOMORROW! Slots for 10am is already full; thanks so much for the love! Slots still available for the 4pm session so HURRY and PM us now for more information! #schoolholidays #schoolholidayspecial #parentmonth #marshmallowmakingworkshop #marshmallowclass #doodlebowls #doodlebowlsmelaka
For Sale Odontolabis Femoralis Femoralis Kindly plz pm us if interested
Ginvera's Exchange Program! Ginvera will be giving away Ginvera World Spa Oil in Body Lotion 80g for FREE! All you have to do is bring along any empty lotion bottle to the selected outlet for an exchange! Date: 23 – 24 Jun 18, 30 Jun – 1 July 18, 7 – 8 July 18 ( Saturday & Sunday) Kindly find the participating outlet list & details from the following link: https://bit.ly/2M8D4ep *Limit to one person per bottle. First-come, first-served basis. While stocks last *Terms & Conditions apply #Ginvera #WorldSpa #Exchange #OilinBodyLotion #3Xmoisurizer #EncapsulatedFragrance #EssentialOil
To continue our celebration of Malaysia's Grand Sale, we're offering you an opportunity to grab a 2nd item at half the price on selected items! T&C applied, while stocks last. #drmartensmy
Show by :
Newest first
Starting soon
Ending soon